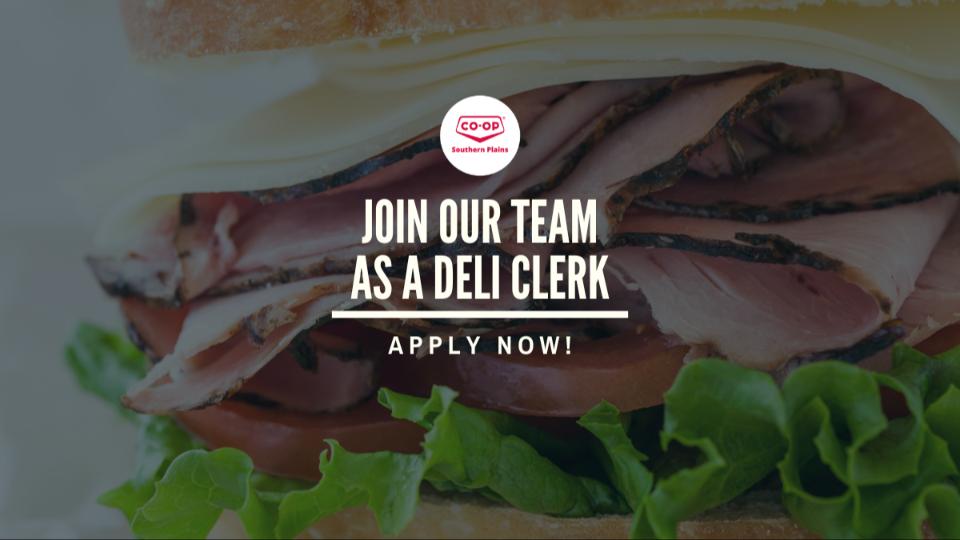 Deli Clerk - Part Time.
Carlyle Deli/Bakery
Description:
Hours:
part time
Description:
POSITION: Deli Clerk (part time position)
DEPARTMENT: Carlyle Deli/Bakery
LOCATION: Southern Plains Co-operative Limited
DUTIES:
1. To come to work with a positive, professional approach and attitude.
2. To be dependable for all scheduled shifts
3. To provide outstanding courteous customer service
4. To prepare, wrap, price and stock product as required and assigned.
5. To maintain and display all types of meat and or bakery products according to standards.
6. To provide proper maintenance of equipment, monitor case temperatures and clean equipment regularly.
7. To be familiar with and adhere to all sanitation and personal hygiene policies of the co-operative and Government legislation.
8. To advise the supervisor when orders for replenishment of inventory is required and to keep proper mark-down reports.
9. To be familiar with and adhere to Southern Plains Co-op policies and procedures.
10. To adhere to all food safety and all other safety requirements and procedures.
QUALIFICATIONS:
1. Must possess a positive, ambitious attitude.
2. Must be willing to participate in all necessary training programs.
3. Must be flexible in hours worked and must be willing to work evenings and weekends.
REPORTS TO: Bakery/Deli Manager
If you are interested or require additional information, please contact Jamie George or e-mail your resume to j.george@southernplainscoop.com

Application Deadline:
November 30, 2022
Discover more: